NASA LIVE ISS where they got, by chance… this- a massive UFO
Friday, January 9, 2015
Why Did NASA Shut Off Live Video Feed When Massive UFO Appeared 3 Days Ago?

(N.Morgan) Many in the Truth movement no longer trust anything NASA says or does and here's another example of why. As their live feed was showing the ISS, a huge UFO appeared and NASA cut the feed.Toby Lundh ISS UFO Hunter Expert manged to capture stills of a massive UFO just outside the ISS during a Live feed!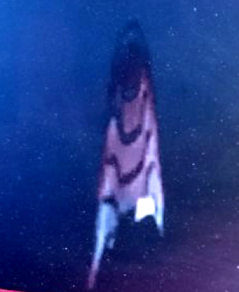 Toby claims the live video and its recording has been removed from the NASA Archives! If you were watching on the 1/6/2015 and Recorded this Object Contact Thirdphaseofmoon!
Live video from the International Space Station includes internal views when the crew is on-duty and Earth views at other times. The video is accompanied by audio of conversations between the crew and Mission Control. This video is only available when the space station is in contact with the ground. During "loss of signal" periods, viewers will see a blue screen. Since the station orbits the Earth once every 90 minutes, it experiences a sunrise or a sunset about every 45 minutes. When the station is in darkness, external camera video may appear black, but can sometimes provide spectacular views of lightning or city lights below.
http://www.ustream.tv/channel/live-iss-stream