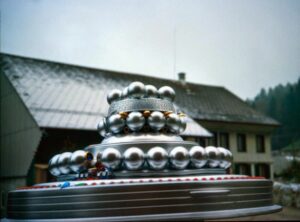 Cobra is a Pleiadian contactee and has been in contact with the underground for over 35 years. He has been told to remain anonymous by The Resistance and has ongoing communications with beings from Planet X that assist The Resistance Movement. As an earthly representative of the Agarthan network and the light forces, he strives to prepare humanity for the up and coming event horizon.
Our intention is to dissipate fear, clear up any misunderstandings, and add insights into what is really happening behind the daily headlines.
To listen to the August 30, 2015 Interview click the link below:
Full Transcript of the 08-30-15 Cobra Interview – Introduction to the Disclosure Chronicles
Lynn – Welcome ladies and gentleman to another episode of Prepare for Change Radio Show. We are about to embark upon a new structure to our Cobra interview. This series of interviews will be called The Disclosure Chronicles. It will not be just random questions and information that people WANT to hear but contain questions with important information that people NEED to hear, especially in this transitional time we are currently experiencing which is the end of dark ages that brought enslavement and control to our planet. In time we are moving into is the beginning of a world of freedom and never before experienced love & abundance. The purpose of these interviews is to bring a beacon of light exposing truth to all those awakened individuals who truly want to see, hear and feel truth. We will allow a period of current event questions.
We have never been given an accurate account of our history because of war down through the ages; all records/libraries were burned and people killed. Invading forces did not want a record of what came before. That way history could be shaped to the advantage of the victors. This is why you don't know your true history but it is now time to learn and Cobra will help us to discover the truth.
For clarity and ease of discussion the "Royal He" is used here. It does not denote gender but rather lends to an easier discussion of this warrior of the light. Cobra is a high level warrior for the light. His sources of intel are both internal and external. Some, unfamiliar with Cobra may ask why is he so secretive? Sometimes information can lead to unwanted consequences for others so this information needs to be kept undisclosed for safety reasons. Because of his ability to be a force for change and light upon the planet and combat the forces of darkness; Cobra has been a target for destruction by the dark. High level beings have instructed him to remain "under cover" at this time for his own protection. When doing voice interviews Cobra's voice is modulated. He does not talk about himself in a personal sense. We respect that for him. He was instructed to use an alias name also for his protection. Why did he choose the name COBRA? He chose the name COBRA because it is a description of his mission. It means: "Compression BRAkethrough". At an undisclosed time the power of this planet will shift to the light. Dark forces will no longer have any hold on the lives and mind's of the people of Earth. Instead the planet will be infused with the love, light and knowledge of the truth. Love will be the prevailing emotion of our people. War will not have any place within our society. We want peace. The people of Earth are tired of suffering the trauma of loss, of losing family and friends to war. There are no winners in war— both sides are losers. In this New World peace, love, unity and brotherhood will prevail. It will be the WILL OF THE PEOPLE. And so it will be!
The purpose of these periodic interviews with Cobra (not necessarily monthly) but when the time is right with the staff of Prepare for Change, at Prepare for Change Radio Show. The group of Prepare for Change began in May 2013 at the request of Cobra for the purpose of involving the people in the process of liberating our planet. If you have a pull in that direction and you want to be a part of this global movement I encourage you to go tohttp://prepareforchange.net/ and look up Event Support Groups. Join us! As Cobra says:"The Breakthrough is near!"  With that I welcome Cobra!
COBRA –  Thank you for your invitation.
Lynn – Thank you Cobra for being with us.  Do you have anything to add to what I have just said?
COBRA – This is quite a group description, of part of my mission and it is actually not so much important who am I, it is much more important that the liberation of the planet happens and that should be the focus of those interviews.
Lynn – Yes.  Well that is our desire too.  What we wanted to do was start with some general questions that relate to our current situation and where we're going and where it's leading.  So this is where we'll start with the questions and I'll read these to you.   
There is a nasty financial war going on right now where the Chinese, who are claiming they own rights to ALL of the gold stashes in diverse areas of South East Asia and around the world, and therefore claim to outright own the entire wealth of the planet; and the Cabal controlled Western banking system that keeps printing fiat money, cross collateralizing their loans and just plain inventing new financial Ponzi schemes to come up with their never ending cash flow just to stay afloat and stay in power.  What is the current plan of the Resistance Movement (RM) to put a definite stop to this 'Lord of the rings' style financial frenzy destructive power madness?
COBRA – OK.  I have actually discussed this plan many times.  It is the plan for the event.  So we are now entering a new phase of this situation and in this new phase as I said many times before, there needs to be a certain level of consensus between the major players on the surface of the planet; what future they would like to have.  And even if that consensus is not reached the energies from the galactic center are getting more and more intense and this means that the situation will continue to escalate because everything that has been suppressed must come to the surface one way or the other.  So in this situation we are now, regardless of what the surface population does, regardless of what any of the factions does, the outcome will be the same.  You can influence the process to make it easier for ourselves and for the planet by making coordinated action and awakening people who are working towards that final goal.
Lynn –  The Red Dragons have publicly admitted that the Cabal has always been under their organizational structure, that the Dragon families themselves have been financing their banks which have been under their main source of power.  Why are these two playing 'good cop bad cop' in front of everyone?   Have they been working together all along!
COBRA – OK.  This is probably not coming from the Red Dragons.  It's probably coming, this statement is coming from one of the internet sources.  The real Red Dragon families were always fighting the Rothschild's and were fighting the Jesuits.  But there are many people who are claiming to be Red Dragons so you need to be very careful with those statements.  and the real Red Dragon families were NEVER working together with the Cabal.
Lynn – OK.  Thank you for clarifying that.  Will you enlighten us on the true origins and history of the true Dragon Families and why are they complaining about the Cabal when it is now known they have always financed, behind the curtains, the Illuminati all throughout our known history?
COBRA – The real Red Dragon families actually originated in the Ming Dynasty when they were beginning to see the danger of the Archon invasion in China.  They have been working underground since then to keep China protected from those invasions.  They were not very successful in that because they had to work from underground.  They're are actually many many different aspects of different Dragon families, the Red Dragons are more focused on the are finances and politics.  The Blue dragons are more focused on the spiritual work and there are also many different aspects within the same portion of the Dragons.  There are may blue Dragon families, many red dragon families and they are not always in complete harmony with each other and they are not always completely aligned with each other.  There is still a lot of human factor involved but the true Dragon families are all dedicated to the liberation of the planet.
Lynn – Is there a Dragon family or a faction of a Dragon family that is now specifically working for the light?
COBRA – There are many Dragon families that are not working with the light.
Lynn – Are there any that are.
COBRA –   As I've said before, as in any group the Dragon, there are mixed groups, there are positive groups and there are negative groups.  There are positive Dragon families, there are mixed Dragon families and there are those working directly with the Cabal.  And even within one particular family there are individuals that are dedicated to the light and there are individuals who are working against the light.  We have pretty much mixed situation on the planet.
Lynn – OK.  Thank you.  Another question I have is; realistically all of the royal families around the world are blood related with one another and are always just 'pretending' to be in 'war ' with each other to constantly consolidate their power grip on their 'subjects' – by their ' Order Through Chaos ' Modus Operandi.  Can you discuss with us how this is 'We are superior' royal system is finally going to end when the families are NEVER going to relinquish their power to the people?
COBRA – They will be forced to relinquish their power to the event and the process of the mass arrest when the key members of the cabal will be arrested and they will be tried in fair trials but everything that has been suppressed, all the truth will be exposed and all their actions will be pretty much in the open and the masses will begin to understand what is going on on the planet and it will no longer be able to continue.
Lynn – Thank you.  Can you talk a little about the Global Collateral Accounts?  What they are and any information you can give us on that.
COBRA – The global collateral account has been actually been formed decades ago.  The original purpose of those collateral accounts was to, for them to serve as the tool for humanitarian projects and to birth abundance to humanity, but those collateral accounts have been pirated by those Cabal families and they have been actually used for quite some time to control humanity.  And now the positive Dragon factions are working behind the scenes to re-direct the collateral accounts for their original purpose.  And there is a lot of manipulation and a lot of things going on regarding those accounts especially the last few years and all these will be brought to completion at the time of the event.
Lynn – According to the resistance movement, is there any updated future plans for these accounts or is there any changes.
COBRA – There have been no big changes because the plan is pretty much brought to perfection regarding this.  There are other things that are less finalized and a little bit more complicated.  But the financial aspect of the situation of when the time is right will not be a big problem.
Lynn – Wonderful.   About 13,000 years ago, the Draco's created and have been supporting the Illuminati because they do the Reptilian biddings through means of ruling us through chaos & violence.  How can a culture like the Illuminati that was purposely created out of wars & Satanism possibly ever have the hopes to be reformed?
COBRA – OK, many beings within the Illuminati structure were not there by their free will and they wanted to get out and they will be able to get out and a part of this structure will be brought over to the light so there is much hope for many beings that were part of that structure.
Lynn – Our entire human & creation history has been altered, rewritten & edited by a group of individuals in order to enslave humanity.  What sources of accurate information could you recommend where we can find true history so we may start learning the real history of mankind & of Creation ?
COBRA – There are no perfect resources of information about human history.  The general direction I would say if people want to learn more about human history is to study the existence of Atlantis.  But again, most information about Atlantis is pure speculation.  A few years ago I have posted an article of Atlantis on my blog and there are links there.  Those links there are pretty much reliable.
Lynn – OK.  Great.  What is the status of the 'Event' at this point according to the resistance movement and what can we do today to speed up the process of bringing about this final victory of the light through The Event?
COBRA – OK. The situation is pretty much the same as it was a few weeks ago.  We are still in the process of clearing the stragelet bombs and the chimera group and this is the main obstacle remaining.  There have been many minor victories but we have not yet made the final breakthrough and the most important thing people can do is to help with the weekly liberation meditation and to spread their understanding of the situation to awaken the masses.  The more awakening there is on the surface of the planet, the easier it is for the light forces to remove whatever is remaining to prevent the event.
Lynn – What sound advice do you have for all those still unawakened who do not believe anything of the upcoming planetary physical & positive geopolitical changes coming to the planet and to add all those awakened individuals who are still skeptical of the impact ofThe Event?
COBRA –  A certain aspect of skepticism is good.  There is no proof before things happen.  Even if people are skeptical it is good they are informed about the possible future because when things begin to happen and if they are informed, they will know what to do.  It is good for anybody to study the situation and inform themselves and when things begin to happen there will be no more need for skepticism or doubt because things will be happening.  There is actually one part of the psychological warfare is for the Cabal to give impressions to the masses that nothing is going on.  This is one of the major operations of the Archons.  They keep maintaining the illusion that everything stays the same and this will be maintained until the final breakthrough.   Nothing drastically before the major breakthrough happens.  We will have the stalemate situation right to the very end, to the very breakthrough,  the compression breakthrough and then things will happen very fast.
Lynn – And then we'll have a lot of people waking up.  (Yes, exactly).
Lynn –  Cobra can you tell us the difference between a light-worker a light-warrior?
COBRA – Light workers are forced only on the light and their purpose is to spread light and anchor light on the planet and they have a tendency to deny the existence of darkness on this planet, so the vast majority of light workers are in certain level of denial about the presence of darkness but they are still doing a great job of holding and anchoring the light on the planet.  The light warriors are usually focused more on removal of the darkness of this planet and there needs to be a certain balance needs to be created between the light worker's approach and the light warrior's approach to the situation because the truth is somewhere in the middle.  It is important to be aware of the darkness but it is also very important to focus on the light and to anchor the light on the planet.
Lynn – Thank you.  What message of encouragement can you give today specifically for all those individual dedicated Light workers and light-warriors who are on the line of duty holding their lines by their light during this tumultuous critical time?
COBRA – Yes.  Actually it is very important to put things into perspective.  I know that everybody is tired and this is taking far too long  but if we understand that we are actually un-doing 25,000 years of darkness.  We are deconstructing the quarantine which has been here for 25,000 years and our purpose is to do this in a few years time.  We are doing a great job and we are making big progress and the final breakthrough will come and when it comes we will all be rewarded for our hard work.
Lynn – I'm looking forward to that celebration.
COBRA – Yes. After the event there will be a big celebration and a period of happiness will begin that will never end.  The suffering was never intended to be part of the life experience and it will never be again after the darkness is gone from this planet.
Lynn – Thank you.  With so many stories going around the net about a multi dimensional jump, Wave-x pulse of light etc…. What do you Cobra, foresee happening around the days of the last blood moon at the end of September?
COBRA – It will be the usual normal September without any drastic events.  Of course things will happen as they're happening already.  They might escalate to a certain degree but I am not expecting any ground shattering event or any cataclysmic  event at that point.  There are greater cosmic cycles that are more important than those blood moons or anything that people are predicting and September is not the time frame that the RM is expecting the big breakthroughs to happen.
Lynn – So we can all sit back and know that the event is probably not going to happen in September.
COBRA – I am not making any predictions specifically, but I'm saying that there is no need to be afraid of anything drastic or negative happening in the time-frame of September of this year.
Lynn – OK.  There is TALK of chatter regarding the Currency revaluations these days? What is your knowledge regarding this matter?
COBRA – Again, people are predicting these currencies and RV that are happening today or tomorrow and these predictions are on-going for a few years time.  Actually the currency RV is part of the re-set which will happen at the time of the event, and not before.
Lynn – OK, so we just need to sit back and relax and not worry about that right now.
COBRA – You can relax and sit back but you can also be active in changing the world around you.
Lynn – OK.  Based on your information what advise can you give to all of those bond holders out there trying to cash them in through the banks or through the various "world heritage funds"? Do they have any Chance of this happening at all?
COBRA – It is not very likely at this point because the Cabal is controlling the banking system.  I wish them luck but I am not very opportunistic about them at this point.
Lynn – OK. What happened in Tianjin China on August 12?  There was a huge mushroom cloud like detonation that seems like it was a nuke.  Was this the result of sending a strong message-retaliation by the Illuminati to the Chinese who seem to be going out of script due to their currency devaluation the day earlier on 8/11?
COBRA – This is exactly what happened.  This is part of the war between the Eastern alliance and the Cabal.  And the Cabal was using dirty weapons as much as it was possible and this situation will lead to some unexpected consequences for the Cabal in the future.  They have actually sped up the process and they have, with this action, have actually . . . there will be certain consequences of this.
Lynn – OK.  Especially during the last few decades the Illuminati has been very successful in deceiving humanity by deception, especially  "The great trick the Devil ever played was convincing the world he doesn't exist ".  Why so few people in the spiritual community are discussing the role of Satan & Lucifer during this critical time and only discussing the extraterrestrials? What do you think is the reason behind all of this?
COBRA – The reason behind all this is BECAUSE those individuals you mentioned are no longer important in the great scheme of things.
Lynn –  What do you mean Cobra? Why are they not important?…
COBRA – Because one of them has been removed from the planet and gone to the central sun and the other one has crossed to the light and is working for the light forces. (see American Kabuki about that here: FURTHER CLEARANCE OF ENTITIES BY SOURCE http://www.americankabuki.blogspot.ch/2015/08/further-clearance-of-entities-by-source.html)
See the rest of the interview transcript here: http://prepareforchange.net/2015/09/01/08-30-15-cobra-interview-introduction-to-the-disclosure-chronicles/